Let's Achieve
Your Drupal
Goals Together




Check out our managed hosting Drupal solution with a NEW CI/CD tool for your team and out-of-this-world technical, expertise, Drupal SUPPORT! 
Secure your timeslot
Don't miss our Lightning Talk this DrupalCon! Visit our

 

booth #705
12:40 PM PST
Exhibit Hall 
Ambitious Stage
Brian Frank
Sr. Director of Product and Architecture at Contegix
NEW Automation Tool Simplifying Deployment by Contegix 
Lightning Talk
Looking for a DevTool to simplify your site deployments? 
Check out our Drupal Solution with a NEW CI/CD tool for the team and out-of-this-world technical, expertise, Drupal SUPPORT!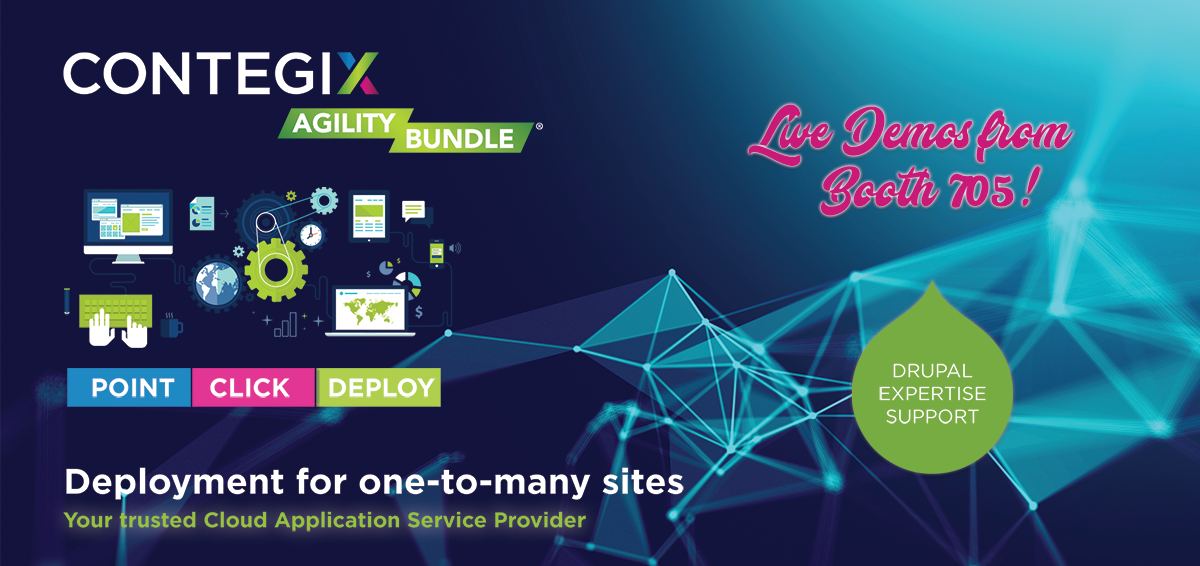 View a SNEAK PREVIEW of DEMO now :)
Be sure to visit us at booth #705 to see all the NEW features!!
We specialize in delivering fully Managed Drupal Hosting solutions with unparalleled expertise in the areas of data compliance and security – including 
FedRAMP, PCI, and HIPAA. 

Our skilled system administrators have over 10 years of experience in tuning, scaling, and supporting some of the largest Drupal based environments, while providing 
unlimited, 24x7 U.S.-based technical support! 
 Find out how we can help enhance your application performance by 
calling 877-289-0395 or email us at sales@contegix.com today!